My Colleges and Careers Applauds TV Sitcom that Makes Education a Fad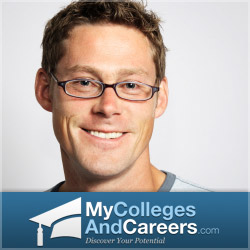 Provo, UT (PRWEB) February 21, 2012
CNN reported on February 16th that popularity of TV sitcom The Big Bang Theory has greatly increased, simultaneously providing entertainment and motivation to viewers to become educated . The show follows of the life of two quintessential nerds as they expound their wisdom and experience the ultimate moments of awkwardness. My Colleges and Careers(MCC), which encourages online education, highly applauds this education-promoting show as it attempts to prove that having an education is admirable. Steve Molero, one of the shows writers said this about the purpose of the show: The basic idea (early on) was to embrace the science and nerd culture, and try and tap into the element of these characters who tend to feel like theyre on the outside. And I think thats something that a lot of people who watch the show can relate to, whether theyre one of the cool kids or not."
Part of being able to tap into the culture of the highly educated is making the show as accurate as possible. This is why the show keeps David Salzberg, a UCLA physics professor, at the ready to answer any scientific questions and review show dialogue before it is filmed. As education becomes ever more popularized by TV shows like The Big Bang Theory, individuals will begin to understand the importance of earning their own college degree. The My Colleges and Careers website focuses on helping individuals find online schools that offer accredited online college degrees. Online schooling is the perfect way to continue an education for individuals who are busy with a family, full-time work, or other time-consuming responsibilities. MCC website tools are designed specifically to match individuals interests with a degree program and online universities that can accommodate. It is a tribute to the entertainment industry that high-quality and accurate entertainment is becoming a focus of more and more television shows and movies. As they use their influence to show the value of education, a greater number of individuals will be able to enjoy the benefits and opportunities that having a college degree can give them.
About My Colleges and Careers
My Colleges and Careers is dedicated to helping students and prospective students earn their college degrees through online degree programs. Considering that most students have other responsibilities and commitments, My Colleges and Careers can become a great resource for those seeking a way to fit school into an already busy schedule. Through online programs, students can complete their schooling at their own pace. The tools and services offered on the My Colleges and Careers website have already assisted many students in completing their education and starting a successful career.
# # #